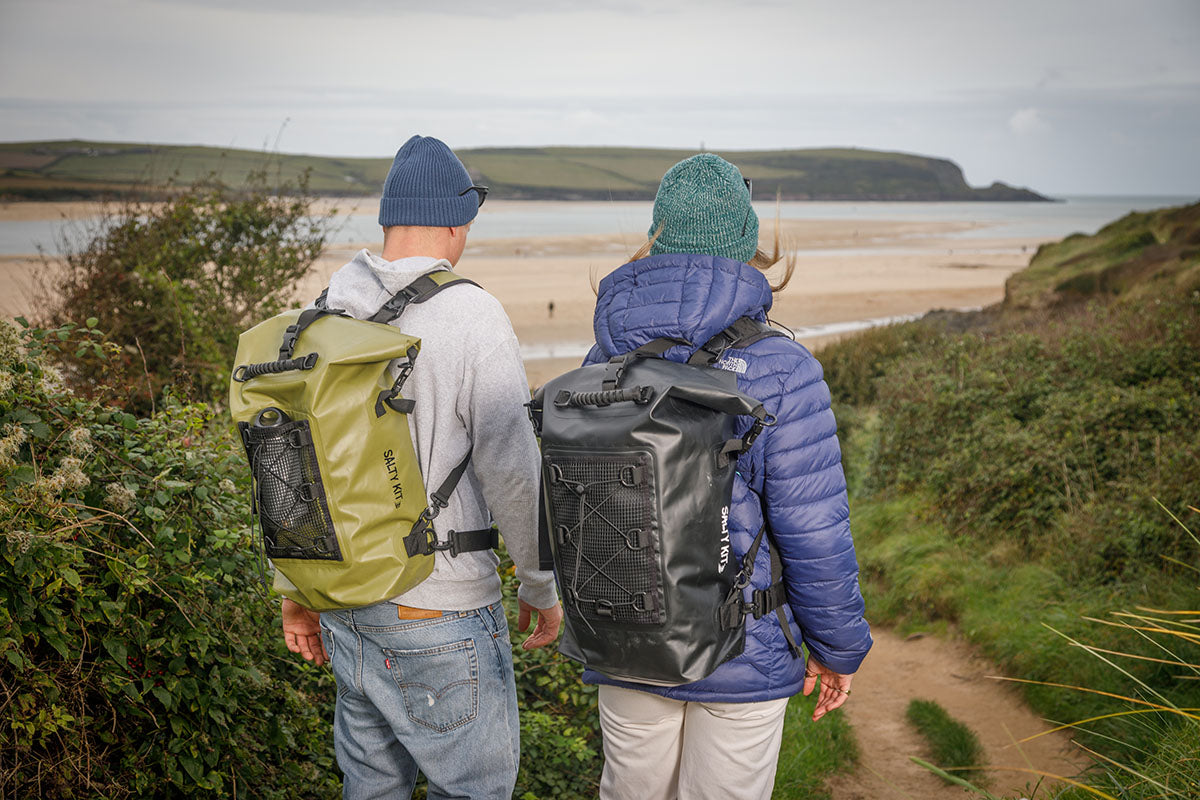 Best Dry Bags for Hiking
Choosing the right Dry Bag for your adventure! Selecting the perfect dry bag for your adventure requires careful consideration. Dry bags come in various designs and offer different levels of waterproof, indicated by their IP ratings. It's important to choose a bag that matched the specific requirements of your activity. Salty Kit Dry Bags are rated IPX66 which means they are fully sand and dirt proof plus waterproof withstanding a forced water jet. They will also survive a short dunking, all provided you roll the top tight at least 3 times. These bags come in a range of 5, 20 and 30 litre sizes, giving your the flexibility to carry all of your essentials when hiking.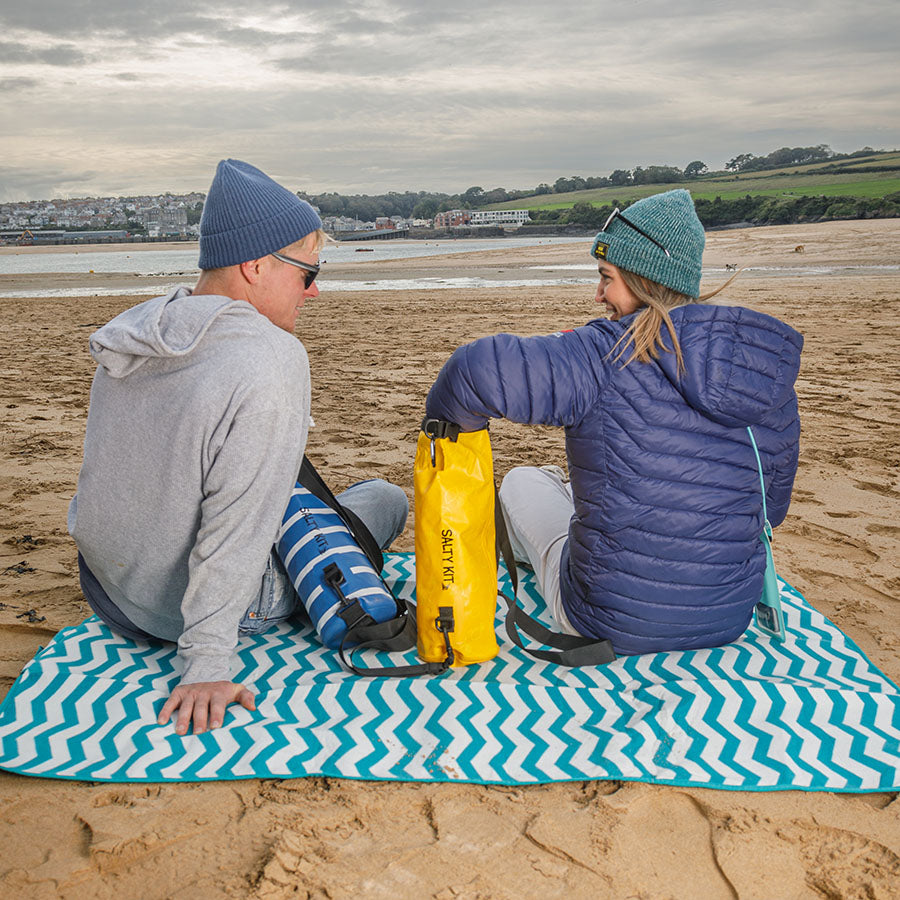 Why use waterproof dry bags for Hiking?
wind, rain, splash proof
keep your contents safe and dry
TOP TIP - put your wet gear in a 5 litre bag inside a 20 or 30 litre for a separate wet/dry compartment
easy to clean just wipe or wash clean
portable with handy detachable straps
easy grab front handle
lightweight and great for travelling
a great stylish and functional accessory
5L Waterproof Dry bag Backpack
20L Waterproof Dry bag Backpack
30L Waterproof Dry bags Backpacks
Regular price

Sale price

£58.00 GBP

Unit price

per

Regular price

Sale price

£58.00 GBP

Unit price

per
Selected waterproof phone cases for Hiking
Whether you're an adventurer exploring the great outdoors, having a waterproof phone case can be a game-changer. It ensures that your device remains protected against water damage, allowing you to capture memories and stay connected even in wet conditions. Keeps your phone safe from the elements with a Salty Kit Waterproof Phone Case! These are designed to be IPX8 rated which means it can withstand continuous immersion in water making them watertight.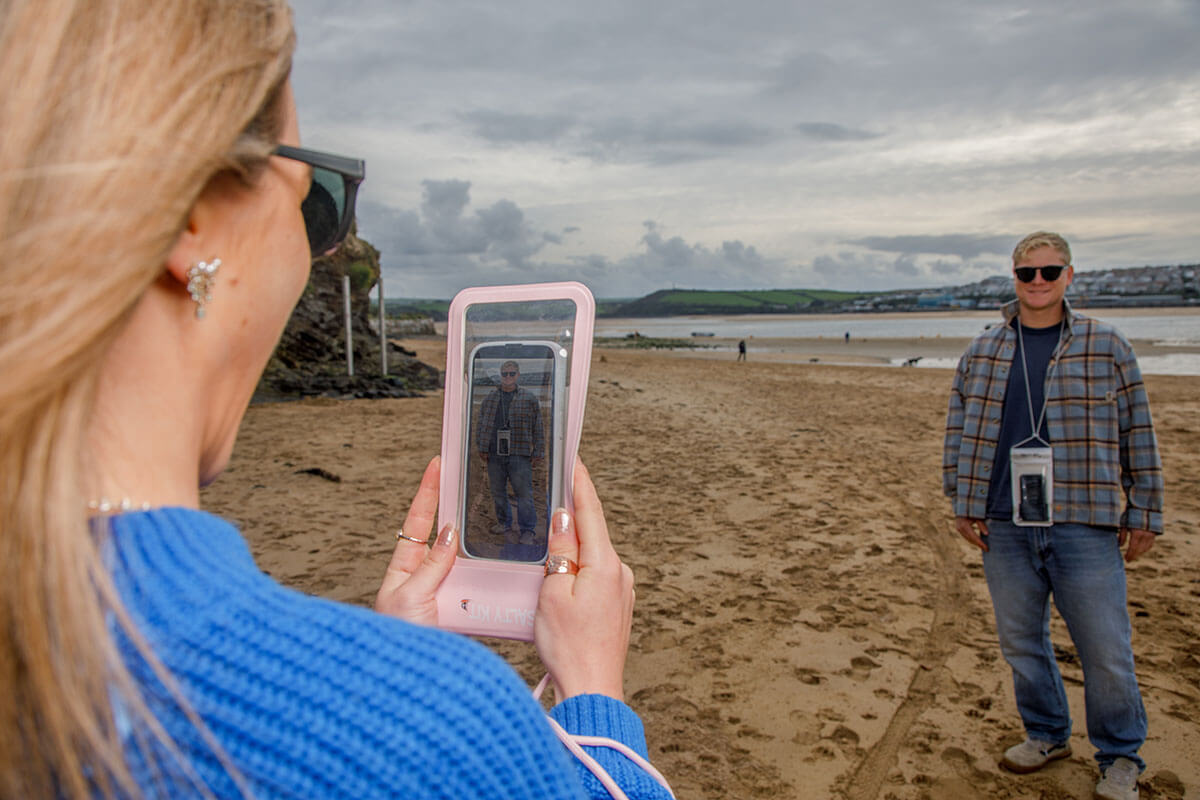 Why use waterproof phone cases for Hiking?
keeps your phone safe in or near water
keeps cards and keys dry too
keep inside your dry bag for extra protection
take photos above & below water
stay connected & safe
handy adjustable neck strap
blow in air to make it float - top tip!
capture precious memories on your adventures
cool colours
a functional and stylish accessory
100% Waterproof Phone Cases
Waterproof bags for other activities
SHOP NOW